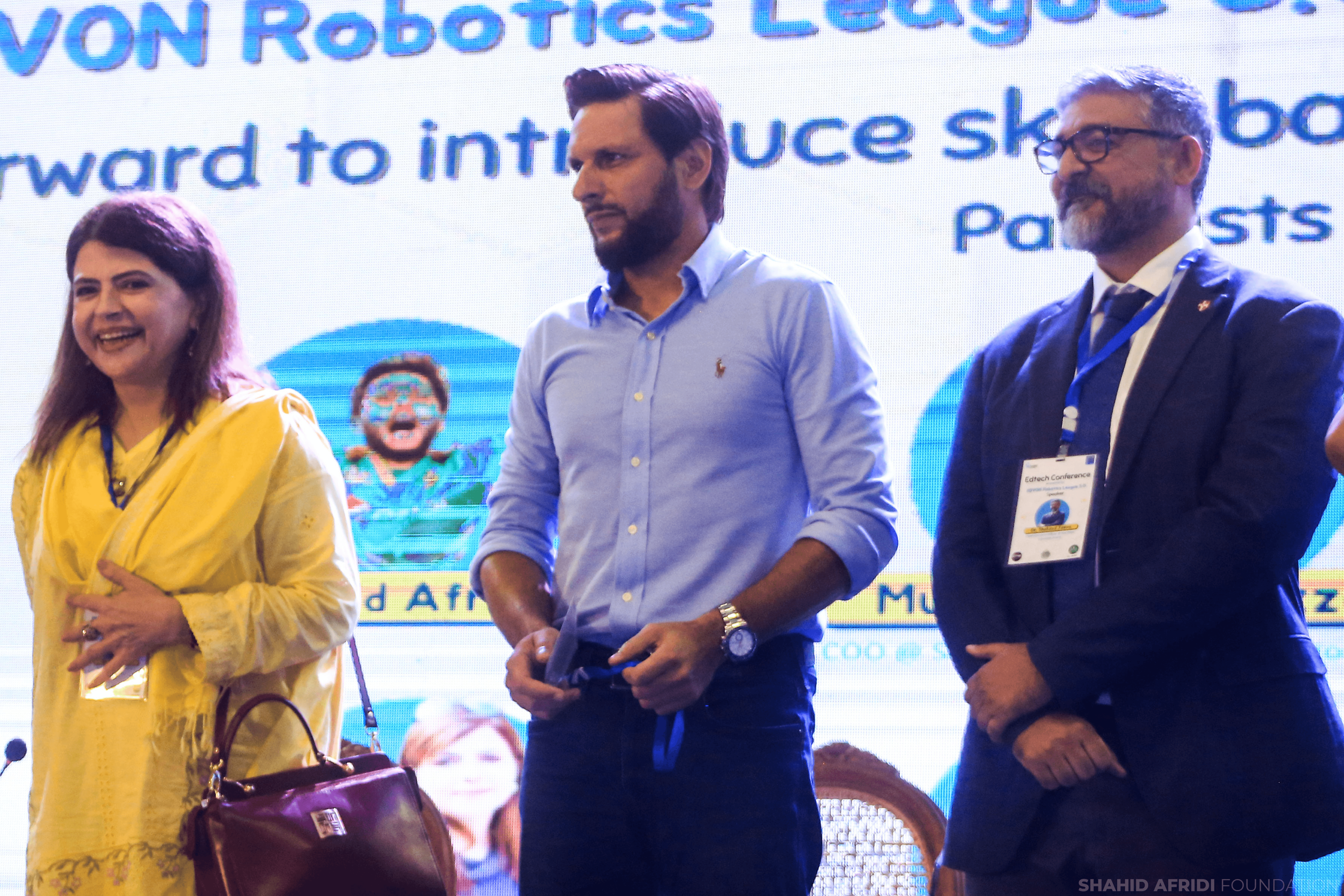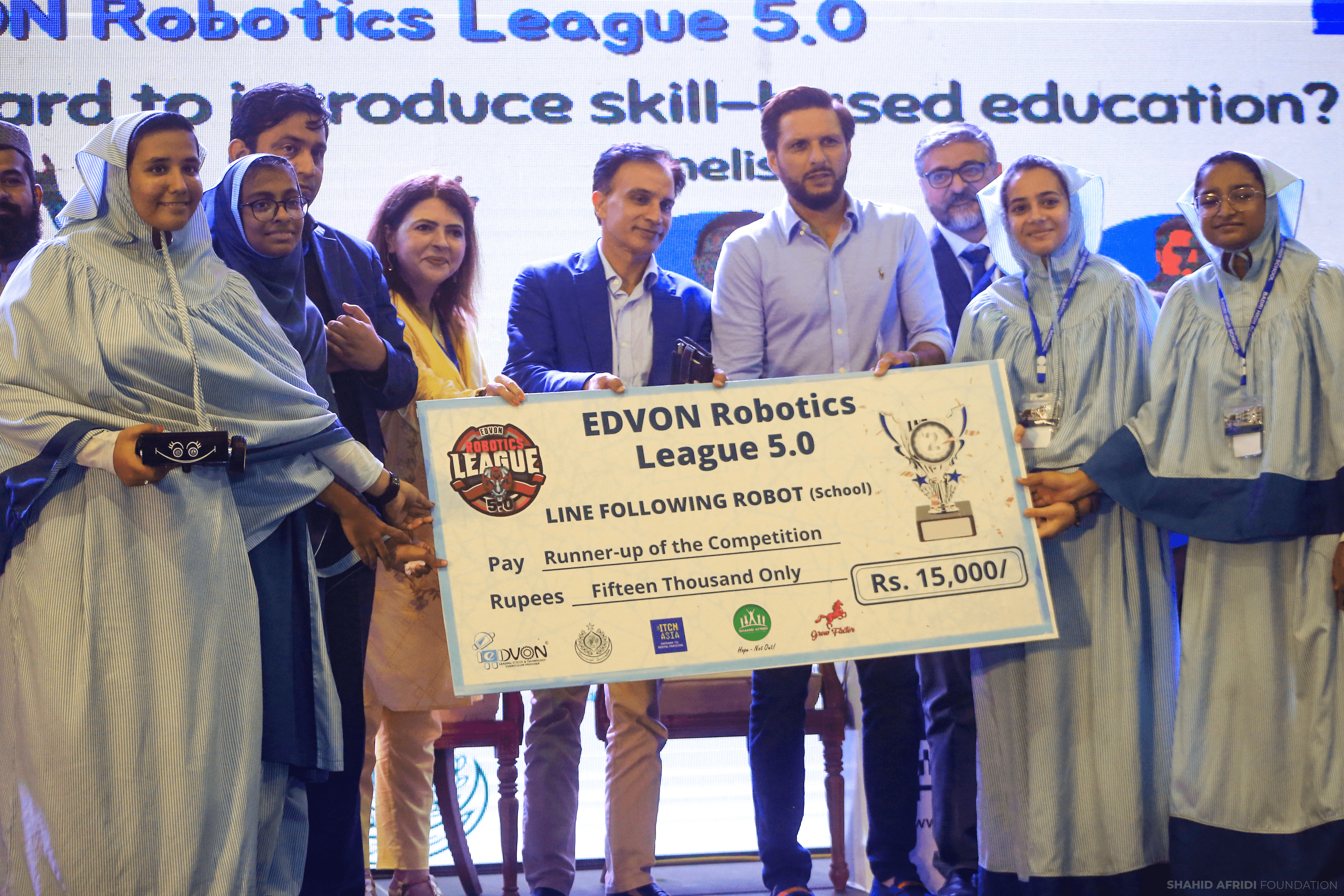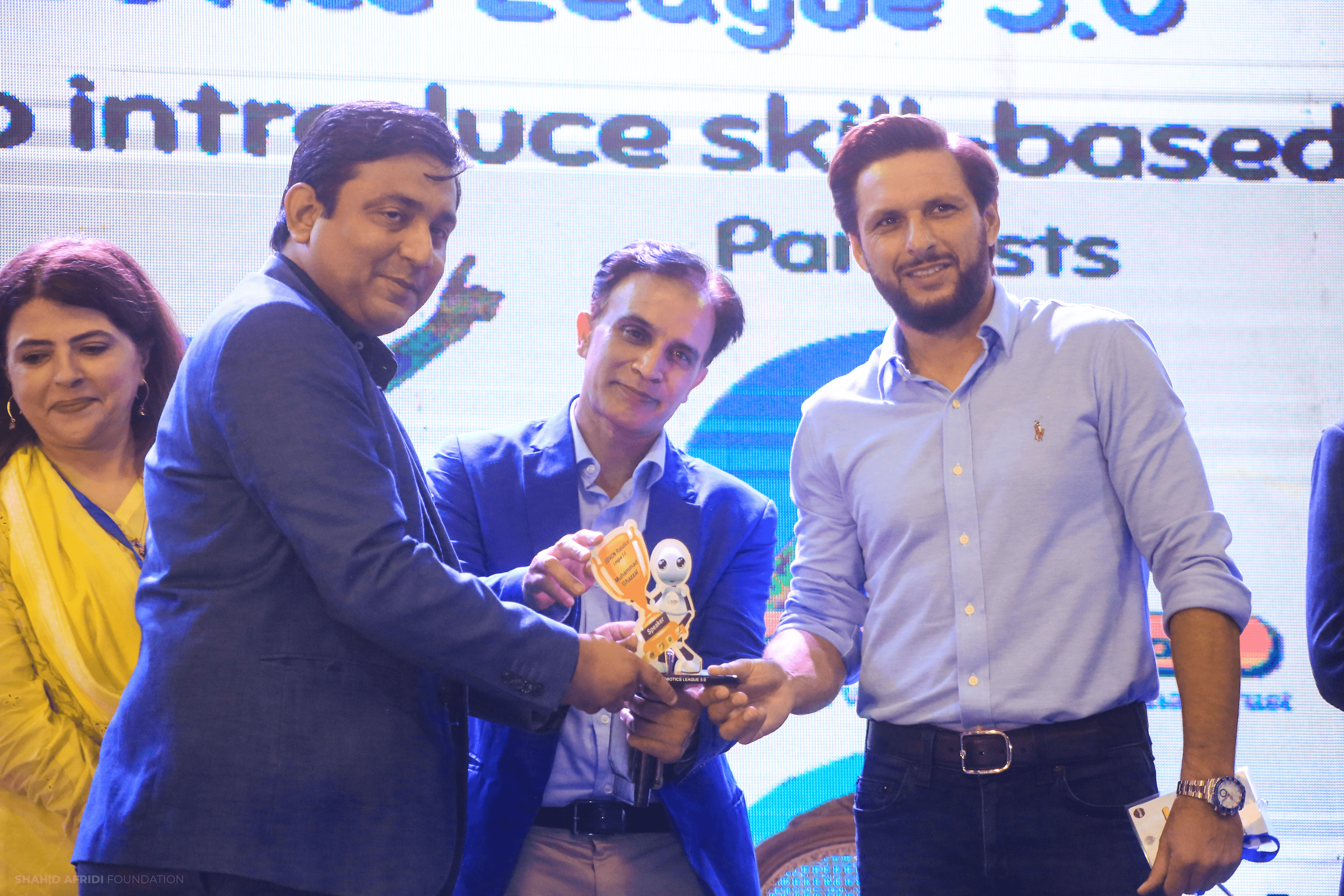 ---
SAF has partnered with EDVON Robotics to skill and upskill our youth through digital learning programs. SAF and EDVON share the same vision to empower and uplift youth by equipping them with right tools to become independent contributing members of our economy.
We joined hands for the 5th version of EDVON Robotics League: Pakistan's largest coding and robotics competition, co-hosted by ITCN Asia and the Ministry of Education, Govt of Sindh to provide a platform to some 200K+ students across Pakistan to showcase their talent.
An EdTech conference was organized at Karachi Expo to create awareness and advocate the importance of imparting IT skills to the youth through a dialogue session. The event was attended by Policy makers and prominent stakeholders of the society including , Chairman SAF Shahid Afridi, Zafar Abbas (JDC), Qasim Ali Shah, Education Ministers, policy makers, and Industry IT leaders.