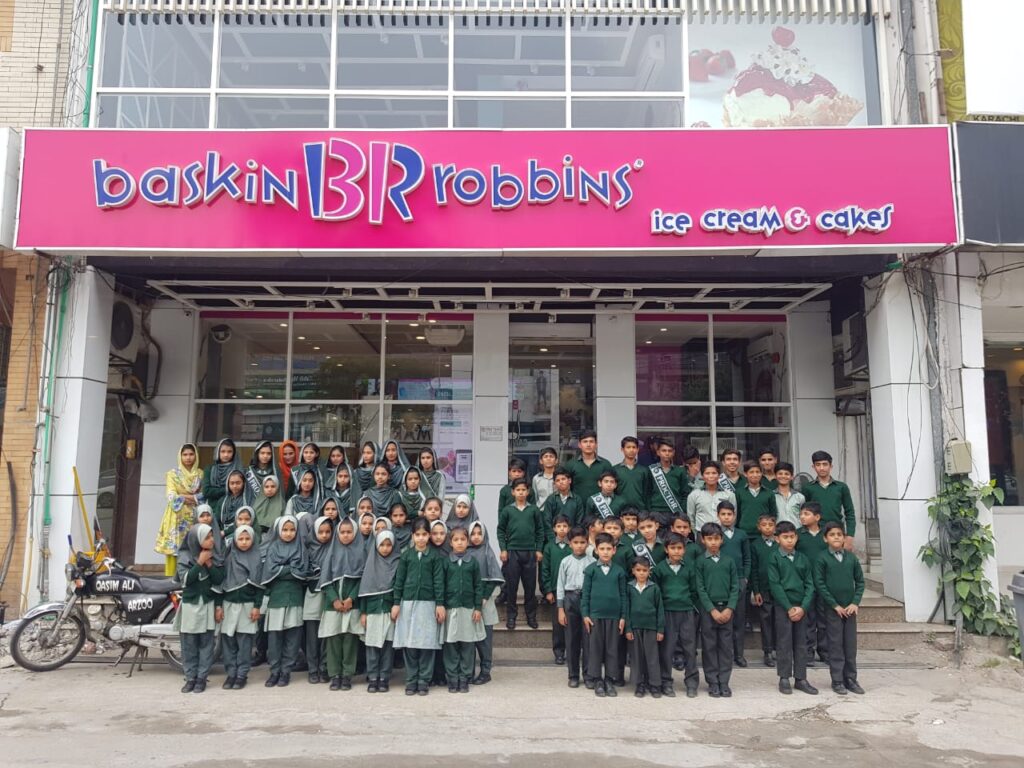 Baskin Robins joins SAF Education initiative Taleem Hogi Aam Her Beti Kay Naam
Shahid Afridi Foundation (SAF) and Baskin Robbins Pakistan signed an MoU at SAF School Malikpur Campus, Lahore. The MoU will enable 100 out of school girls to receive free of cost quality education at SAF adopted schools. SAF Schools sponsor full term education of over 4,000 deserving children including all academic expenses.
Both the brands will work together to further raise funds to educate under privileged female students under SAF's .
The partnership is taking place under Baskin-Robbins Pakistan #BaanteyKhushian platform which aims to spread happiness amongst marginalized communities. As an integral part of company's global DNA, Baskin-Robbins Pakistan will promote the campaign in all fifteen franchises across Pakistan. "We are committed to spreading happiness and hope through our products and CSR endeavors", said Haris Mustafa, CEO Baskin-Robbins. Shahid Afridi Foundation is striving to make a difference in the field of health, education, clean water and sports. Shahid Afridi Foundation's excellent work and Mr. Afridi's vision has earned global recognition over the years. It is imperative to educate our girls, as one educated woman raises an educated family which leads to an educated prosperous society. Our goal is a thriving nation, and this is what the partnership will hopefully lead to. With over 22 million out-of-school children, out of which 32% are only primary school girls, the collaboration will lead to the enrollment of more girls in schools bringing happiness and hope to those who need it the most.