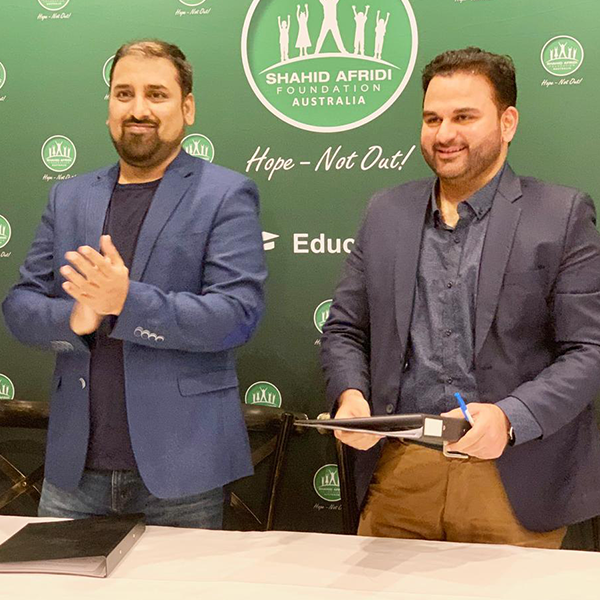 The SCL (Sydney Cricket League) MoU was signed by SAF Australia Country Director; Mr. Atif Faheem on Monday 8th July 2019.
Sydney Cricket League (SCL) is the most sought after and much-awaited 'Multicultural T20 Cricket Championship' in Sydney, New South Wales.
SCL caters to 800 players who possess various cultural backgrounds from countries such as Australia, Pakistan, India, Sri Lanka, Bangladesh, Nepal, and Afghanistan.
It is pertinent to mention here that SCL is T20 league information with all the ICC rules and regulations. It evolves around neutral umpiring and grand prizes for all the athletes.
Owing to the partnership, SCL promoted SAF in 2 tournaments that were held during the summer season. The former showcased SAF branding elements on players T-Shirts, boundary flags, electronic stumps, media walls, website and social media channels.
SCL also agreed upon supporting extended ration drives for a time-span of 6 months by donating a certain amount of registration fee to SAF, by collecting donations from spectators at cricket grounds and encouraging sponsors to donate for SAF causes.
SAF aspires to build a long-term association with the cricket community in Australia.