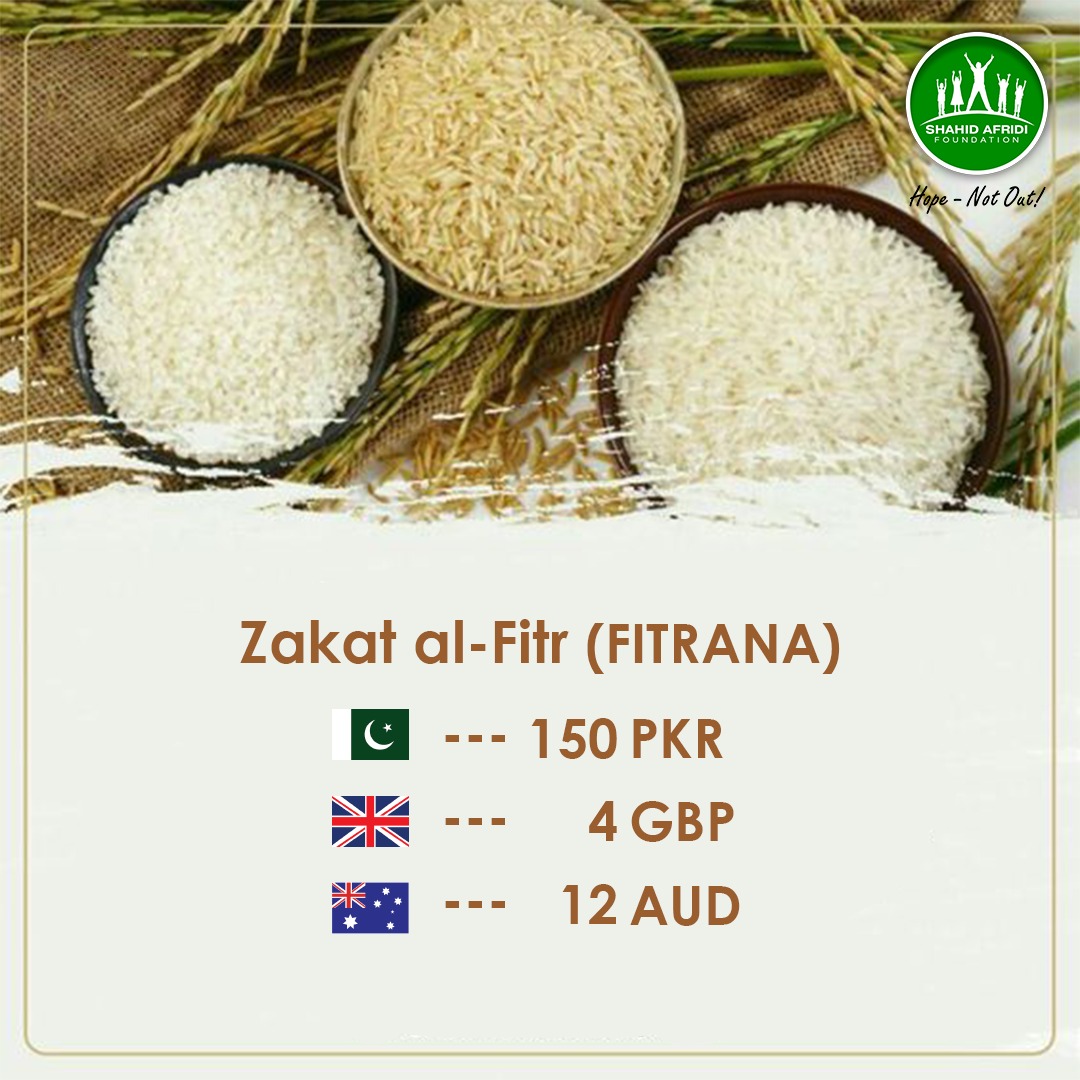 Fitrana is a charitable donation of food that must be given before Eid prayer, before the end of the month of Ramadan, for the love of Allah (SWT).
Zakat al-Fitr can be paid during Ramadan, before Eid al-Fitr prayers at the latest, so that the underprivileged can enjoy the day of Eid.
SAF will be extending its Ramadan Food Drive to reach vulnerable, struggling families who have lost their livelihoods due to the global pandemic.
The minimum amount of Sadqa-e-Fitr has been fixed at Rs 140 per head this year, said former Central Ruet-e-Hilal Committee Pakistan.
Approximately £4 for UK & AUD $12 per head is a safe estimated account under shariah law.