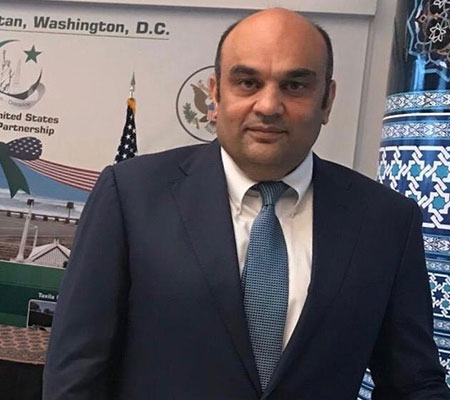 Attique Samdani, MD is a board-Certified Medical Oncologist and a partner and Co- Owner of Virginia Cancer Institute, Richmond, Virginia, USA.
He began his medical training at Khyber Medical College at the University of Peshawar in Pakistan, where he received his Bachelor of Medicine and Bachelor of Surgery. He then completed a residency in internal medicine at the University of Arizona, followed by a fellowship in hematology and oncology at the University of Virginia.
He holds membership in the American Society of Clinical Oncology, the American Society of Hematology, the American College of Physicians, and the Pakistan Medical and Dental Council.
Dr. Samdani trains international medical students from the UK, Pakistan, and Latin America on a regular basis, and he also participates with local family practice residency programs affiliated with Virginia Common Wealth University.
Among his many accomplishments, he won first place at the state level in Arizona for his publication in Leukemia Research in 1996 and currently serves a coinvestigator on numerous clinical trials.
He received the Spirit of Philanthropy Award in 2019 at the Richmond Convention Center, while he was serving his second term as President of APPNA-VA (Association Of physicians of Pakistani descent of North America)
He is passionately involved with various local and International charity organizations and conducts successful fund-raising events.
His ambition is to serve and comfort the underprivileged