About Us
Founded by Shahid Afridi, a Pakistani Cricketer popularly known as "Boom Boom" worldwide, Shahid Afridi Foundation (SAF) founded in 2014, is a non-profit organization in Pakistan, with an aim to improve the conditions of underprivileged communities in terms of Education, Healthcare Services, Access to Water and Sports Rehabilitation.
Vision
We aspire to become the source for transforming lives of the underprivileged communities in Pakistan and across the globe.
Mission
To spread education, healthcare services, and access to water across Pakistan in order to empower underprivileged communities for a better future.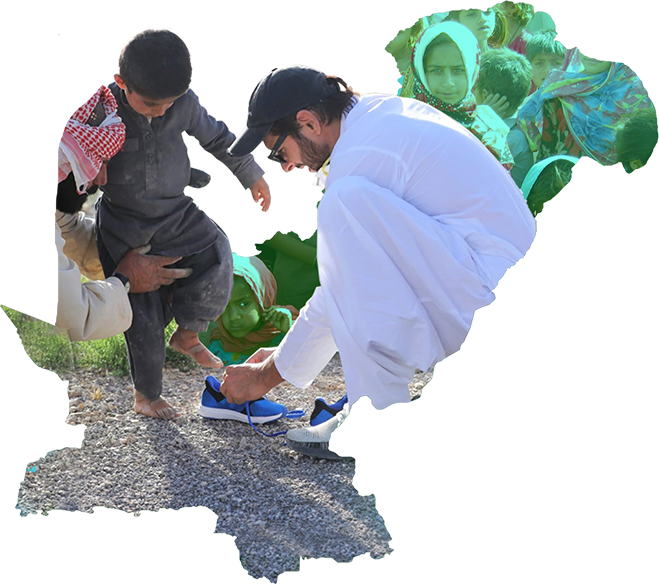 Changing Lives, Creating Impact
Education
Pakistan ranks second-highest in the world for out-of-school children, amounting to approximately 22.8 million children (aged 5-16), of which 12 million are girls (44% of the population).
SAF has a network of 14 schools established across Pakistan, from the outskirts of metropolis cities, like Karachi and Lahore, to the remote areas of Azad Jammu & Kashmir and Nowshera.
It is our aim to educate every child across Pakistan, especially those deprived of quality education, in an attempt to steer Pakistan forward. We believe it's imperative that education for girls becomes a focal goal to achieve this. With this in mind, we have set out to achieve our mission of THAHBKN
Education
تعلیم ہو گی عام، ہر بیٹی کے نام
Education is a major contributor to the socio-economic development of any society. SAF not only aims at educate children but strives to provide other initiatives and opportunities as well. These schools are based on a community schooling system, focusing on academic and non-academic development of young minds. To implement this plan according to the vision, SAF school initiative creates awareness in the community through family counseling sessions, co-curricular activities for students, medical camps and providing professional, capacity building trainings to teaching staff.
Per Student cost PKR 30,000 / annum
Per School cost PKR 6 million /annum
* The cost includes uniform, stationery, books, shoes and lunch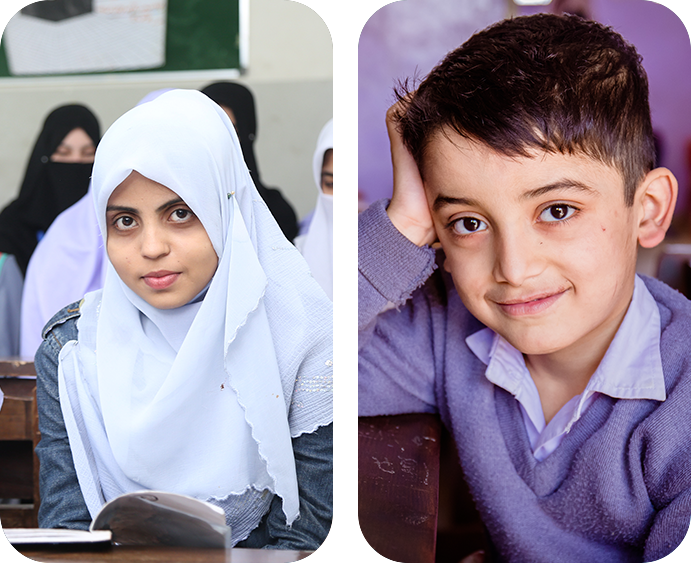 Students Benefited with Sports
TO FIGHT CORONA
#DonateKaroNa
With the onset of the COVID-19 pandemic in Pakistan and globally, Shahid Afridi Foundation was one of the first organizations to start campaigning and to create awareness about the pandemic. To educate the masses about the virus and in order to support families struggling with livelihood due to the pandemic, SAF launched a campaign.
'To Fight Corona Donate Karo Na' using #DonateKaroNa & #StayHomeToSaveLives.