Shahid Afridi Foundation (SAF) is a non-profit organization in Pakistan with Globally registered Chapters in USA, UK, Australia, & South Africa. Our aim is to improve the conditions of the underprivileged communities of our society in terms of Education, Healthcare Services, Access to Water, Sports Rehabilitation and Emergency Relief Response.
Vision
We aspire to become the source for transforming lives of the underprivileged communities in Pakistan and across the globe.
Mission
To spread education, healthcare services, and access to water across Pakistan in order to empower underprivileged communities for a better future.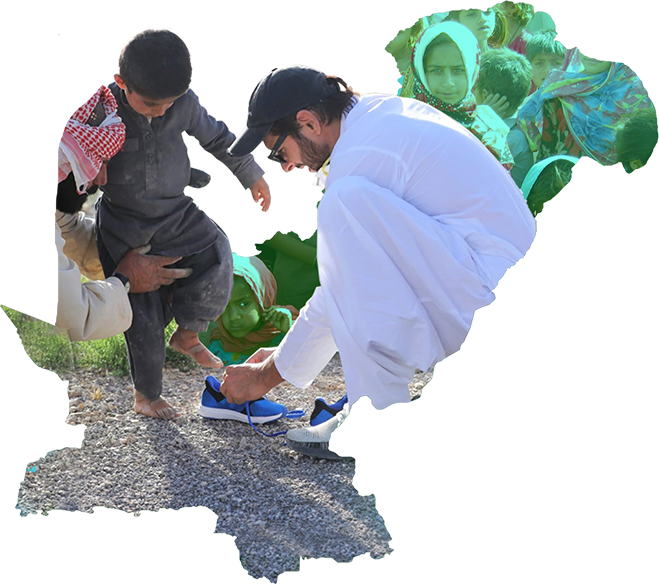 Changing Lives, Creating Impact
"SAF works with underserved communities across the globe, with special attention given to serving communities in Pakistan. We are creating impact and changing lives through Healthcare Services, Education, Access to Water, Sports Rehabilitation, and Emergency Relief Response. SAF is continuously striving to undertake projects that lead to the social-economic development of underserved communities with a view to helping build a prosperous Pakistan. With our thematic areas catering to different sectors of society in various locations, we are making an impact where it's needed the most. SAF is amongst the few NGOs working in remote locations of the country; our impact reaches the most marginalized sectors of society. In order to reach our objective of a better tomorrow, we believe along with financial resources that technical assistance is vital. SAF is working in different domains, hence, has a wide range of technical capabilities. Capacity development helps to strengthen and sustain the Foundation, thus improving, strengthen and maintaining the capabilities to set and achieve development goals set over time."
Education
اب پورے ہوں گے میرے خواب
Continuing Ayet Syed's legacy and honoring her aspirations by providing leading women of the future with a stepping stone to pursue their passion for filmmaking. The program focusses on empowering women of color who want to purse filmmaking as a career in order to bring their unique perspective to light and support gender and racial equality worldwide. The initiative has been taken by Shahid Afridi Foundation USA Chapter through New York University to empower women and create professional development opportunities for them.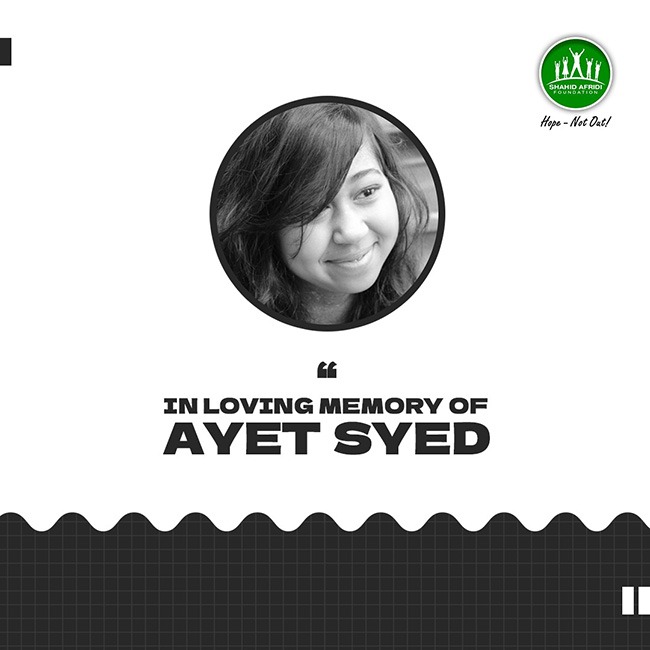 Individuals benefitted with Sports