Shahid Afridi Foundation (SAF) is a non-profit organization in Pakistan with Globally registered Chapters in USA, UK, Australia, & South Africa. Our aim is to improve the conditions of the underprivileged communities of our society in terms of Education, Healthcare Services, Access to Water, Sports Rehabilitation and Emergency Relief Response.
Vision
We aspire to become the source for transforming lives of the underprivileged communities in Pakistan and across the globe.
Mission
To spread education, healthcare services, and access to water across Pakistan in order to empower underprivileged communities for a better future.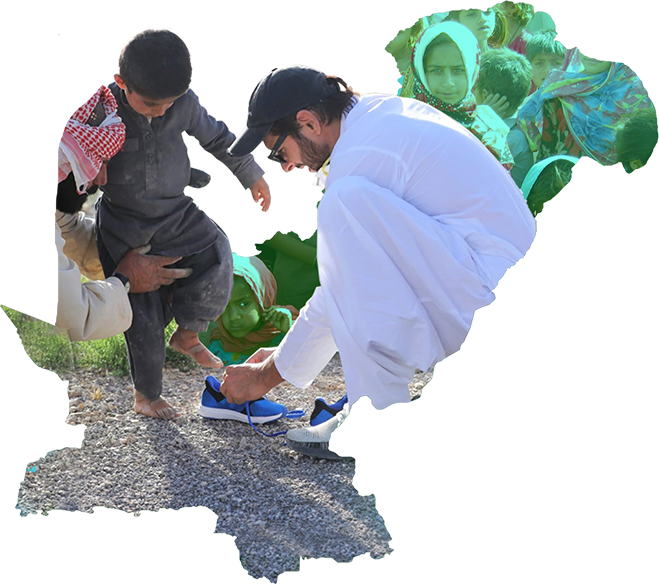 Changing Lives, Creating Impact
"SAF works with underserved communities across the globe, with special attention given to serving communities in Pakistan. We are creating impact and changing lives through Healthcare Services, Education, Access to Water, Sports Rehabilitation, and Emergency Relief Response. SAF is continuously striving to undertake projects that lead to the social-economic development of underserved communities with a view to helping build a prosperous Pakistan. With our thematic areas catering to different sectors of society in various locations, we are making an impact where it's needed the most. SAF is amongst the few NGOs working in remote locations of the country; our impact reaches the most marginalized sectors of society. In order to reach our objective of a better tomorrow, we believe along with financial resources that technical assistance is vital. SAF is working in different domains, hence, has a wide range of technical capabilities. Capacity development helps to strengthen and sustain the Foundation, thus improving, strengthen and maintaining the capabilities to set and achieve development goals set over time."
Education
اب پورے ہوں گے میرے خواب
Education is a major contributor to the socio-economic development of any society. SAF not only aims at educating children but strives to provide other initiatives and opportunities as well. These schools are based on a community schooling system, focusing on academic and non-academic development of young minds. To implement this plan according to the vision, SAF school initiative creates awareness in the community through family counseling sessions, co-curricular activities for students, medical camps and providing professional, capacity building trainings to teaching staff.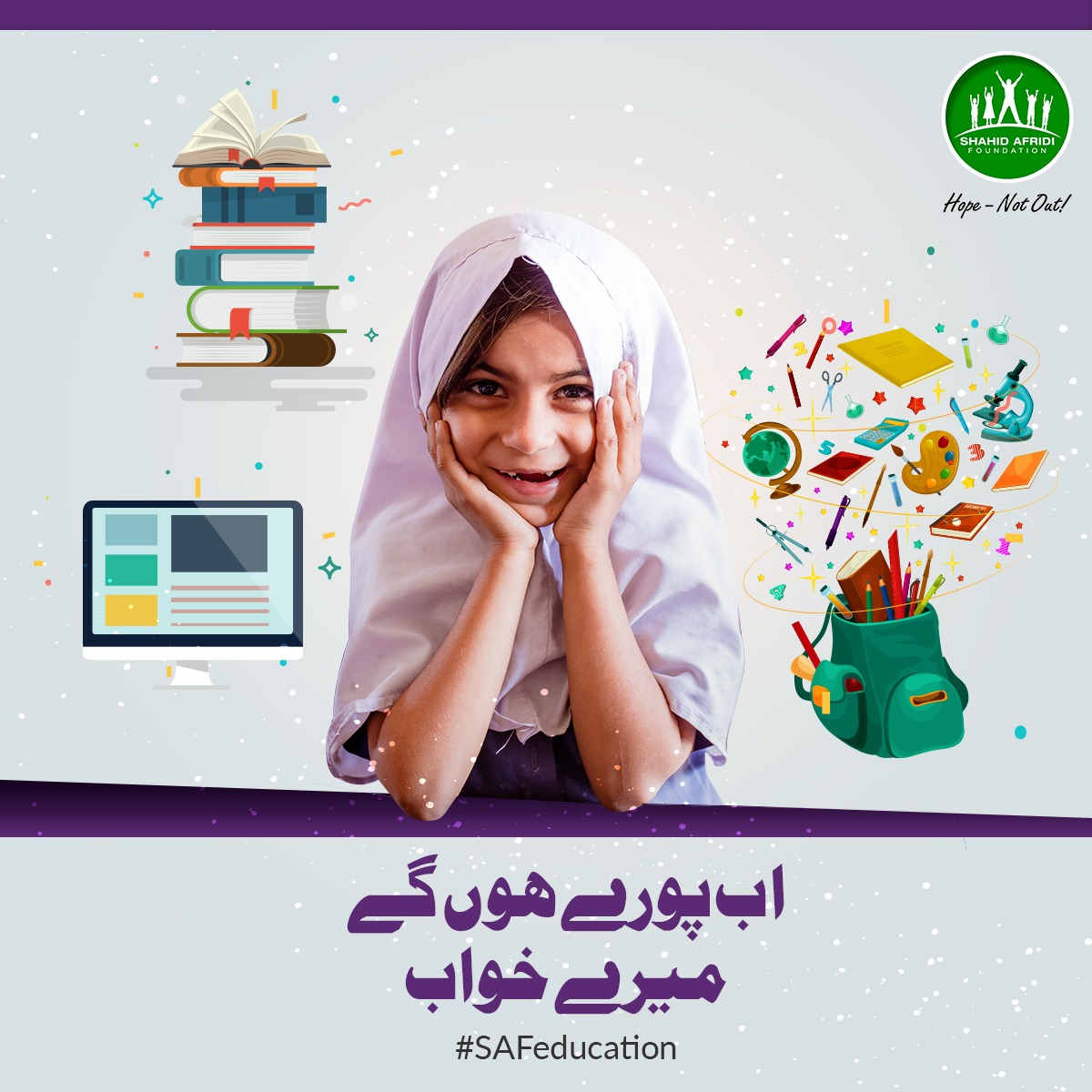 Individuals benefitted with Sports