Shahid Afridi Foundation (SAF) is a non-profit organization in Pakistan with Globally registered Chapters in USA, UK, Australia, & South Africa. Our aim is to improve the conditions of the underprivileged communities of our society in terms of Education, Healthcare Services, Access to Water, Sports Rehabilitation and Emergency Relief Response.
Vision
We aspire to become the source for transforming lives of the underprivileged communities in Pakistan and across the globe.
Mission
To spread education, healthcare services, and access to water across Pakistan in order to empower underprivileged communities for a better future.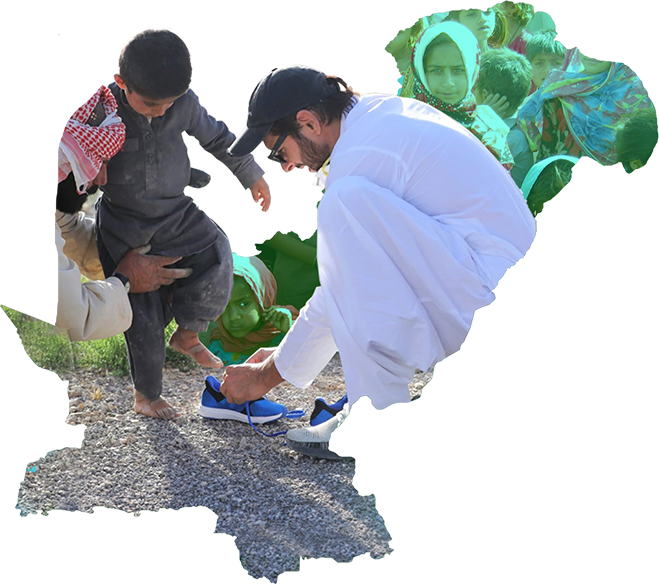 Changing Lives, Creating Impact
Flood Relief Drives for Balochistan and Sindh
Shahid Afridi Foundation under its Emergency Relief Response project is leading in providing support to flood affectees in Balochistan and Sindh. As of 7th December, we have benefited over 8,750 households through our Flood Relief Drives across Sindh and Balochistan provinces.
With the Support of our donors Shahid Afridi Foundation will continue it's drives to provide relief to the people of Balochistan and Sindh in these testing times. The drives will provide the affectees with Food (Wheat, Rice, Oil, Grains, Sugar, Cooking Oil and Salt), Tents and other essentials such as blankets and clothes.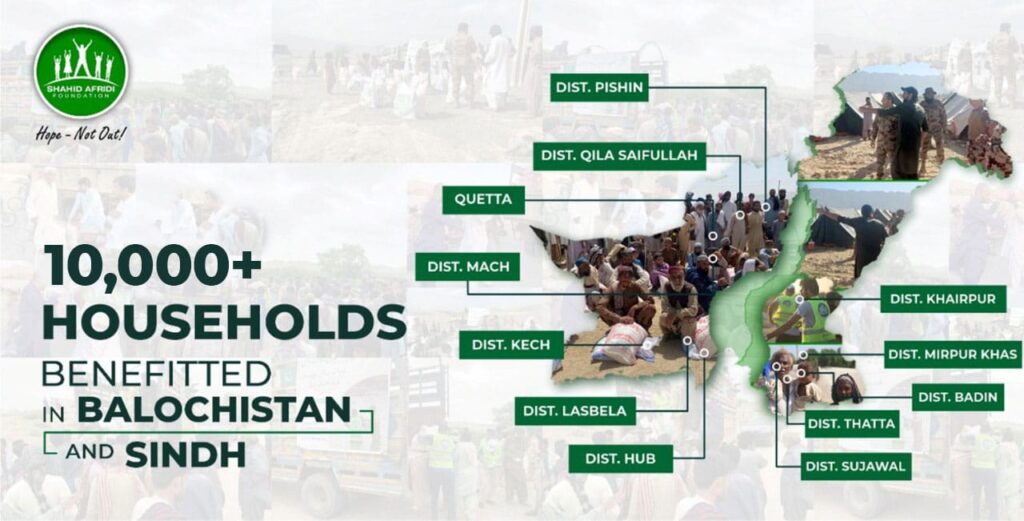 HELP US, HELP THEM
Our mission to provide relief to the affectees needs your help in continuing these efforts by contributing, sharing, and spreading our message across the country. Do your part in ensuring Hope Not Out for all.
Individuals benefitted with Sports