Shahid Afridi Foundation (SAF) is a non-profit organization in Pakistan with Globally registered Chapters in USA, UK, Australia, & South Africa. Our aim is to improve the conditions of the underprivileged communities of our society in terms of Education, Healthcare Services, Access to Water, Sports Rehabilitation and Emergency Relief Response.
Vision
We aspire to become the source for transforming lives of the underprivileged communities in Pakistan and across the globe.
Mission
To spread education, healthcare services, and access to water across Pakistan in order to empower underprivileged communities for a better future.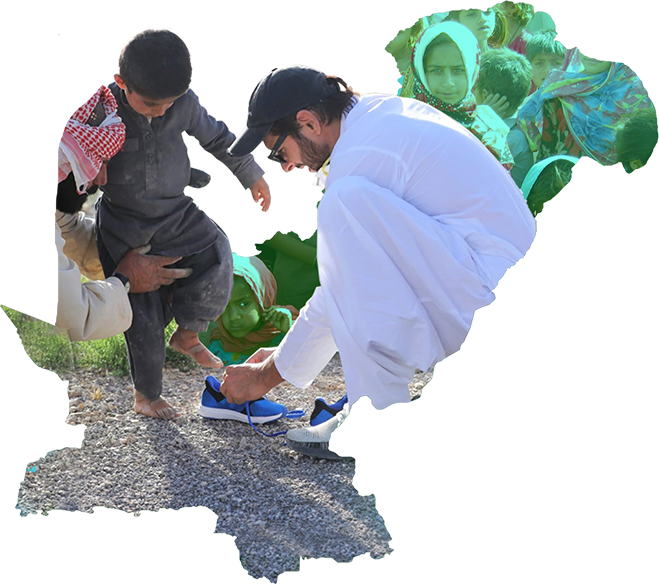 Changing Lives, Creating Impact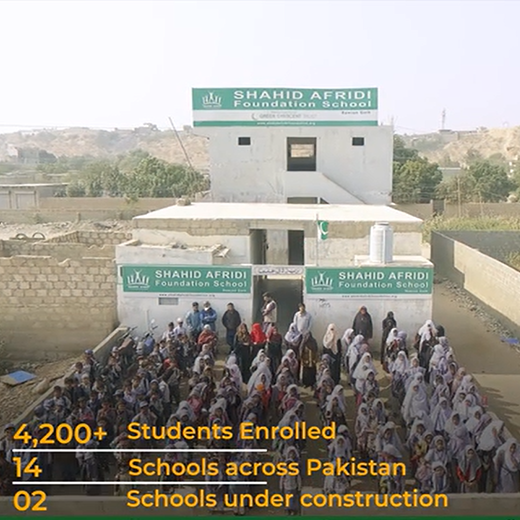 "SAF works with underserved communities across the globe, with special attention given to serving communities in Pakistan. We are creating impact and changing lives through Healthcare Services, Education, Access to Water, Sports Rehabilitation, and Emergency Relief Response. SAF is continuously striving to undertake projects that lead to the social-economic development of underserved communities with a view to helping build a prosperous Pakistan. With our thematic areas catering to different sectors of society in various locations, we are making an impact where it's needed the most. SAF is amongst the few NGOs working in remote locations of the country; our impact reaches the most marginalized sectors of society. In order to reach our objective of a better tomorrow, we believe along with financial resources that technical assistance is vital. SAF is working in different domains, hence, has a wide range of technical capabilities. Capacity development helps to strengthen and sustain the Foundation, thus improving, strengthen and maintaining the capabilities to set and achieve development goals set over time."
Parched to Hydrated Cholistan
Conditions have recently deteriorated in the drought affected Cholistan with water scarcity which has posed a threat to tens of thousands living in the desert, due to unseasonably high temperatures and no rainfall. Ponds and oasis have dried up as the heat intensified in the region making the residents desperate for a drop of water. Their livestock have been dying, affecting the employment of the inhabitants. Shahid Afridi Foundation, reaching those affected by drought, has dispatched more than 20,000 gallons of clean water and has supplied ORS, first aid equipment, and medicines in the area. SAF team started rescue and relief operation at Cholistan with rescue 1122 additional deputy commissioner Bahawalpur Umer Farooq, assistant Yazlan Mujahid Abbas, and rescue 1122 incharge Baqir Ali, under the leadership of deputy commissioner Irfan Ali. SAF provided Rescue 1122 with communication equipment along with access to fuel for water trucks to ease the process of delivering clean water to the affectees and bring more improvement in facilitation for masses.
SAF efforts will not end here, with your help, we will continue to expand our efforts so that much-needed relief can reach the people and their Hope stays Not Out.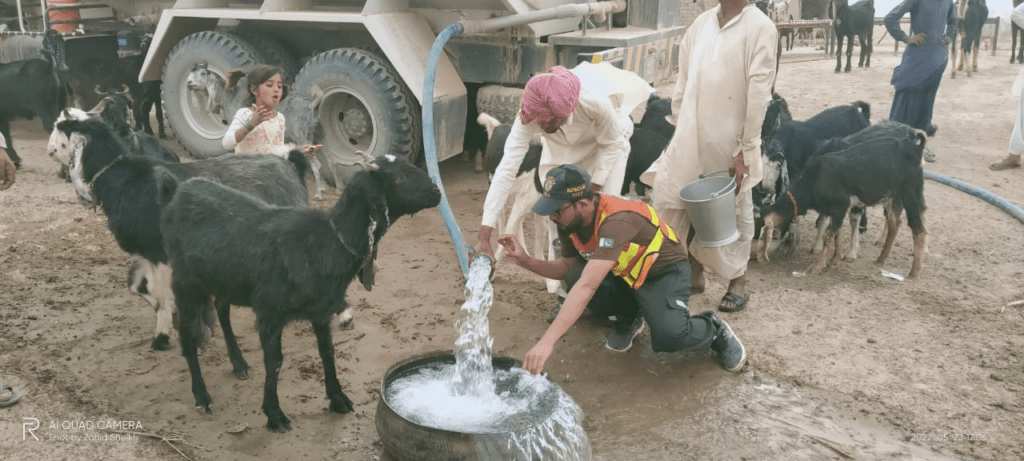 Individuals benefitted with Sports