Sahibzada Fazal Rehman Charity Hospital (SFCH) is the first and only charity-based, high-quality healthcare provider in Tangi Banda, Kohat. Our doctors are devoted to treating every patient with clinical excellence. The 16 bed hospital is equipped with basic machinery, lab facilities, 4 full-time doctors and other paramedic staff. SFCH is facilitating more than 100 patients daily and providing 15+ first aid and primary lifesaving facilities to the population of 120,000 approximately from 20 villages.
MOTHER & CHILD HEALTH PROMOTION CENTRE
Poor access to education and health care services serve as primary factors impairing women's health development, leaving it undervalued and neglected. In an attempt to improve maternal health conditions and to offer access to skilled health professionals, Shahid Afridi Foundation has launched 'Mother & Child Health Promotion Center' in collaboration with 'Pahchaan'. The initiative started providing free of cost facilities from June 01, 2019 onwards. Under this project, patients receive maternal and neonatal services with routine checkups and free of cost medication. Along with maternal healthcare services, patients are also facilitated with regards to personal hygiene, mental health and family planning counseling.
Provision of health education to the community through trainings
Provision of a referral network for sick patients and child abuse
Providing patients with check-up of routine illnesses and health concerns
Height, weight and head circumference of babies are checked and appropriate advice is given to their mothers
Maintaining a database of clients and conducting action research
Prescribing and providing medicines
Providing blood pressure monitoring charts to patients who are suspected to have hypertension
Educating patients about their personal hygiene, as well as hygiene of the community
Giving nutritional advice to each patient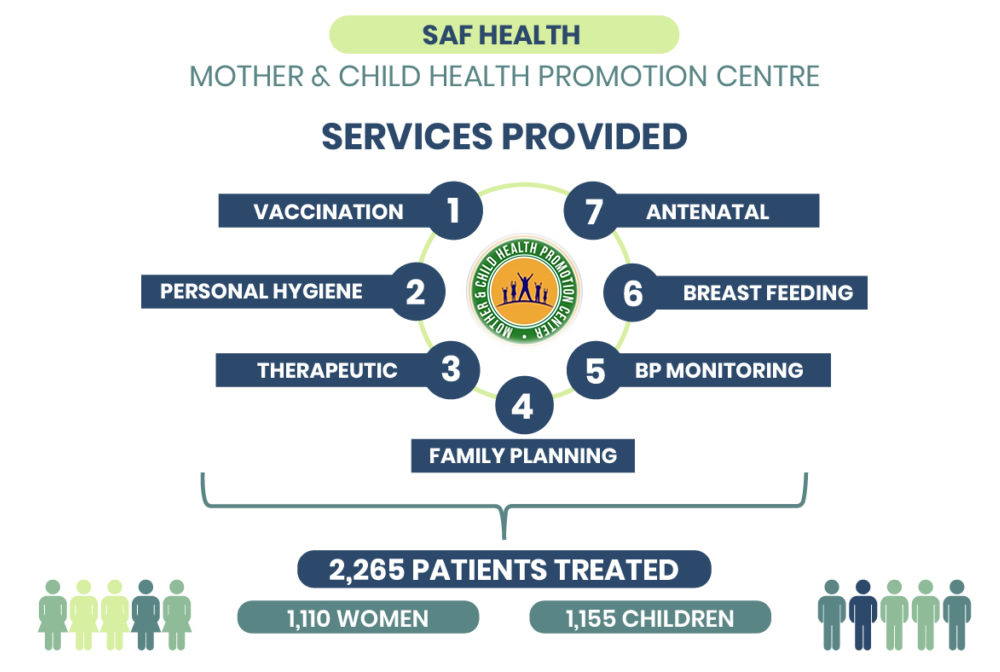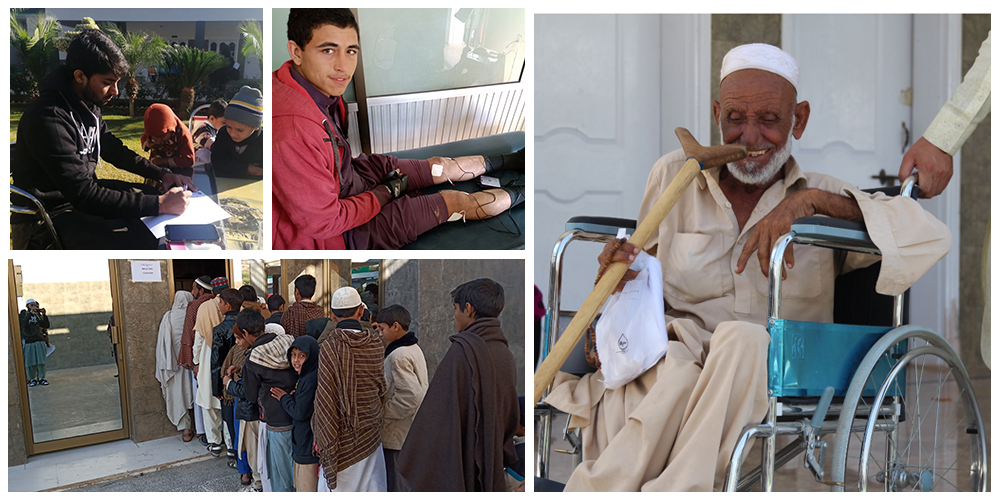 Health Updates:
Free Medical Camps at SFCH are organized every quarter to raise awareness about important healthcare issues, encourage residents to adopt health practices and to improve mother and child health. Expert doctors and practitioners provide free of cost consultations and conduct awareness sessions.
 Free Medical Camps at SFCH are organized every quarter to raise awareness about important healthcare issues, encourage residents to adopt health practices and to improve mother and child health. Expert doctors and practitioners provide free of cost consultations and conduct awareness sessions.
In February 2020, SFCH facilitated 845 patients  through General OPD, Dental OPD Lab tests and Gynea