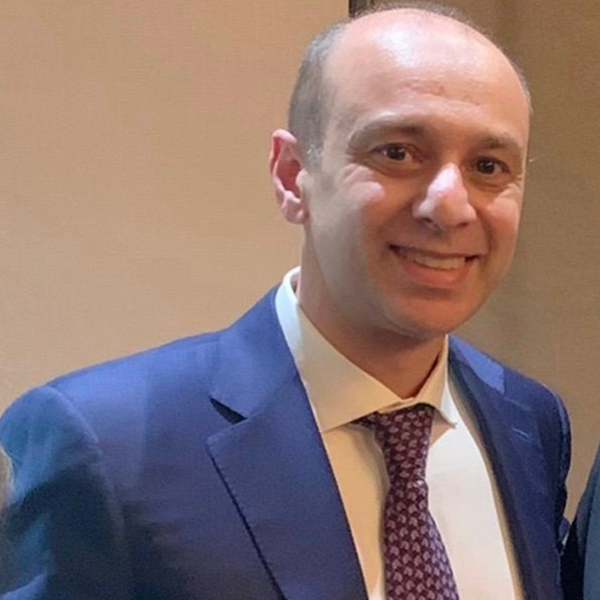 I am very fortunate to be born in a very supportive, loving and a family filed with entrepreneur in all different areas.
My father was a lawyer and my mother were an activist and I was able to capture both qualities which were getting myself educated and always run a non-profit organization or be part of the non-profit. I did my schooling at Habib Public School and was able to lay a very strong foundation and continue to build on this foundation I went to DJ college. Later I got enrolled at the best Medical school in Pakistan DOW MEDICAL COLLEGE. Experience, education and training was state of the art. I feel very proud to be a Dowite.
After my schooling I came to USA for further education and training. I did my internship and residency in Internal Medicine at Wayne State University/St. Joseph Mercy Hospital.
My first Fellowship was in Pulmonary Medicine/Critical Care Medicine at Medical University of Ohio. Second Fellowship was Sleep Medicine at Henry Ford Hospital one of the best hospitals in USA. During my training I was heavily involved in reading, writing, research, teaching. This led me to be part of faculty at Henry Ford Hospital and Wayne state University as Assistant Professor. I was able to publish my research work and write grants. I traveled all over USA and internationally to give lectures. Later I joined the faculty of University of Arizona and did lot of research and published in premiere journal with highest impact factor.
I am happily married to a very loving wife Itrat Sharief and blessed with 4 children, Aali, Emaan, Khizr, and Parsa Sharief.
Later on, in life I started private practice, which itself is a challenge and I established myself as the best physician in the area of my expertise. I have multiple offices, multiple Sleep disorder centers and affiliation with number of hospitals in the area. I have good supporting staff in all different location and area of expertise. I am Board certified in Internal Medicine, Pulmonary Medicine, Critical Care Medicine, Sleep Medicine. I am a writer and reviewer of very respectable Medical journals. Our offices and labs are booked few months in advance. We are continuing to grow and expand.
I have a very busy real estate business, managed by a team which is very well balanced. We sell, buy, build houses, Condos, apartment. We have an extensive portfolio of acres of lands in the West coast.
My entrepreneur skills also led me to invest in the startup, involving Artificial Intelligence and we continue to grow.
We are also invested in the garment industry.
Since I was a child, I always got involved in helping the community. I have worked and founded multiple organizations.
Former Board member of PACC, COPAA. Former President of COPAA. I am a founder and Past President of Council of Pakistan.
Under my leadership we were able to achieve lot of good things for our community including multi-culturalism, Resolutions in support of Kashmir's and Rohinga people. We are always engaged with our local and state politician. We are good will Ambassador of Pakistan.
Me and my wife has a passion for Interfaith work, and we invite and engage with people of book and all faiths. On a very regular basis we meet and discuss issues and try to understand each other prospective. Always building bridges and improving understanding of each other's religion.