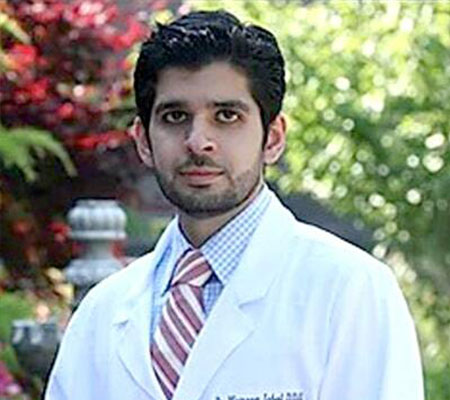 Dr Mamoon Iqbal is a National Merit Scholar who graduated fromThe advanced 7yr BA-DDS program at New York University as one of the youngest graduates. Following graduation, Dr Iqbal completed a fellowship in Implant Surgery at NYU and was also a Clinical Assistant Professor at the same institution. Dr. Iqbal is a real estate entrepreneur as well as a classic car aficionado.
Dr. Iqbal is currently the president of Masjid Noor Long Island, one of the largest Islamic centers in the suburbs of New York. He is also sits on the board of numerous Non profits charities and organizations.
He is currently the Co-chair of the Muslim American Advisory Board of Suffolk County, New York a governmental think tank under the Governor of NY that seeks to engage Muslims in the political process.
Dr. Iqbal has been involved with SAF since 2014. Having volunteered his services to treating patients at the SFR Charity Hospital in Kohat to being active in fundraisingcampaigns through out the United States. Dr. Iqbal hopes SAF's vision of helping those less fortunate gets realized to the benefit of Humanity.