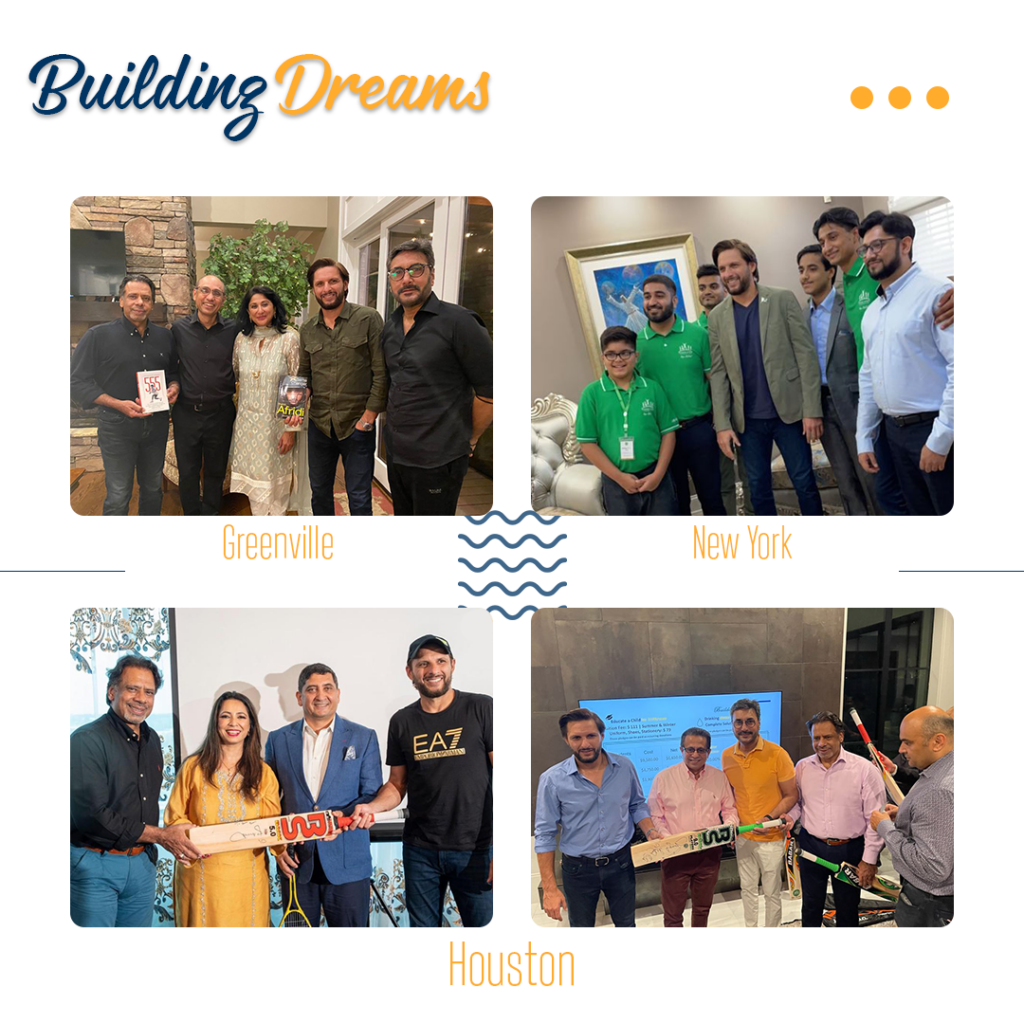 Being poor should not be an obstacle to anyones' dreams we believe. Building Dreams is an invitation to offer lasting HOPE to the children, and a new chapter of compassion for the families living on the margins in our community giving them a chance to make their DREAMS come true for a better tomorrow.
To support this cause, Shahid Khan Afridi, joined by Jahangir Khan and Adnan Siddiqui took on an enriching yet a rewarding trip to USA under "Building Dreams USA Tour 2021". The trip was planned for the core purpose of raising funds to invest in the future of youth by helping enroll out of school children back to school, and to empower struggling communities with clean water access in Baluchistan.
The team participated in 20 fundraisers across 11 destinations:
New York | New Jersey | Delaware| Cincinnati | Virginia | Houston | Washington DC | Charlotte | Greenville | Tampa | Orlando
Shahid Afridi addressed the water issue and how it has been negatively impacting the health of destitute communities. He also drew the audience's attention towards the importance of educating children. 
The Building Dreams campaign was a success because of our supporters who joined on our journey of Hope and ensuring its always Not Out.