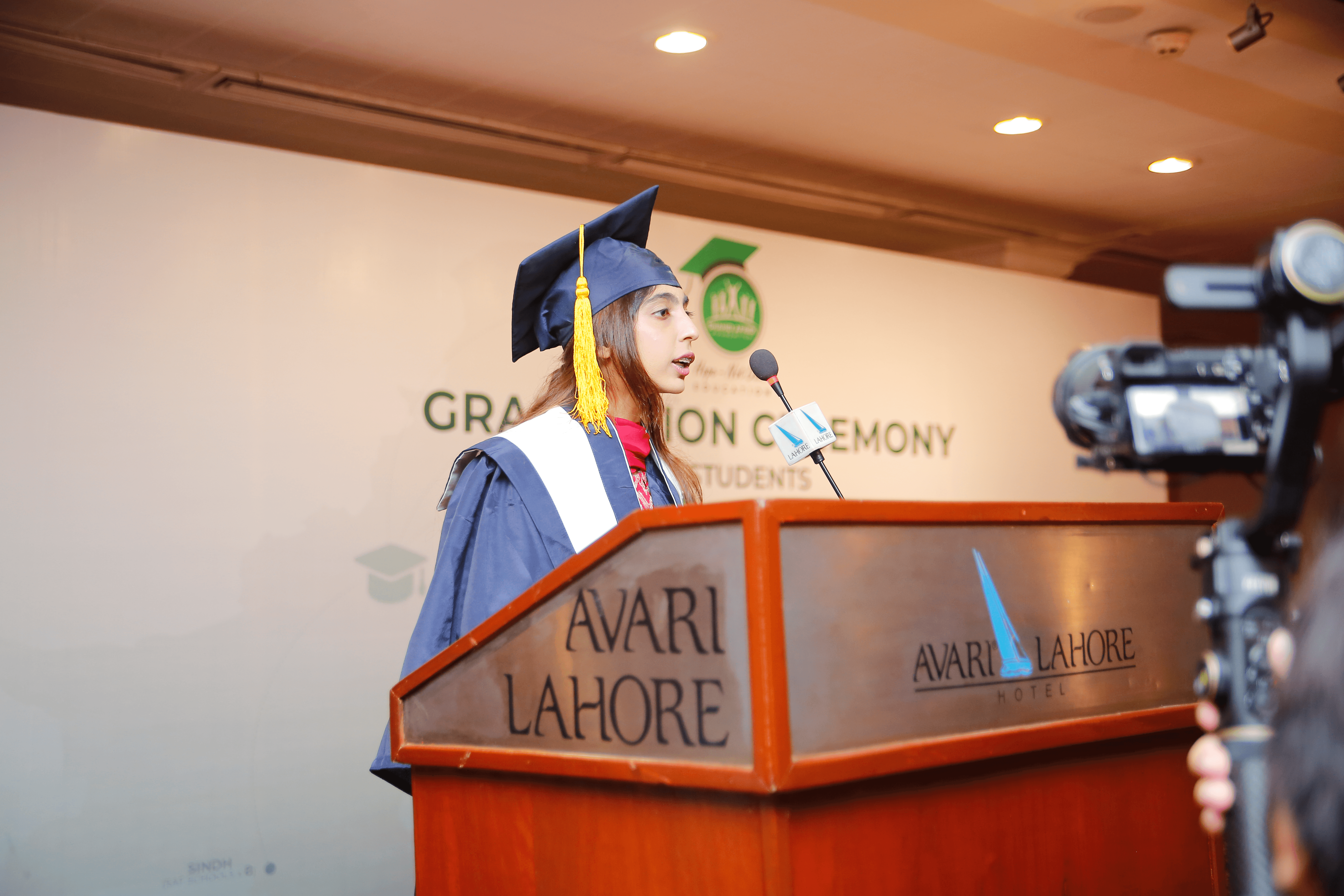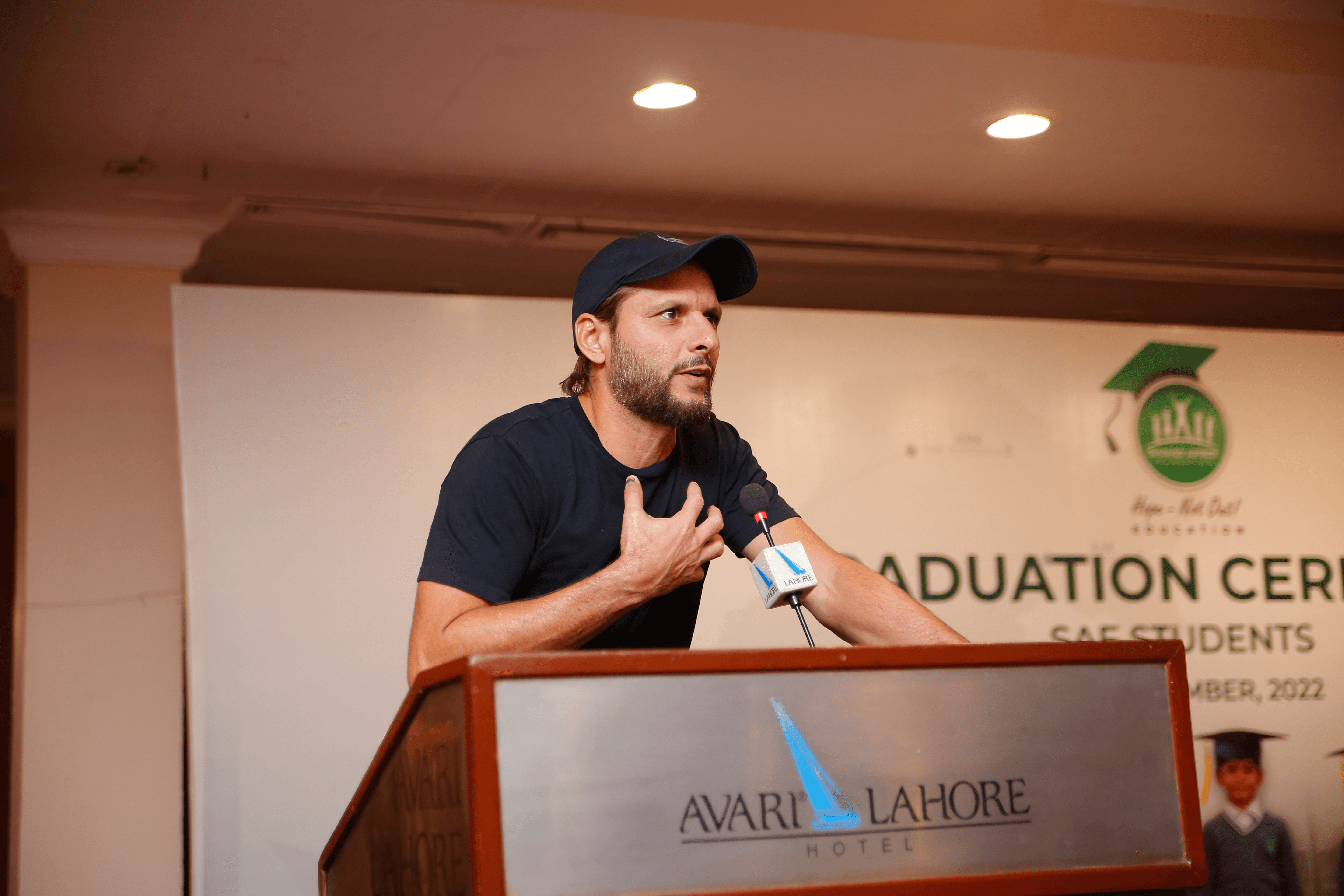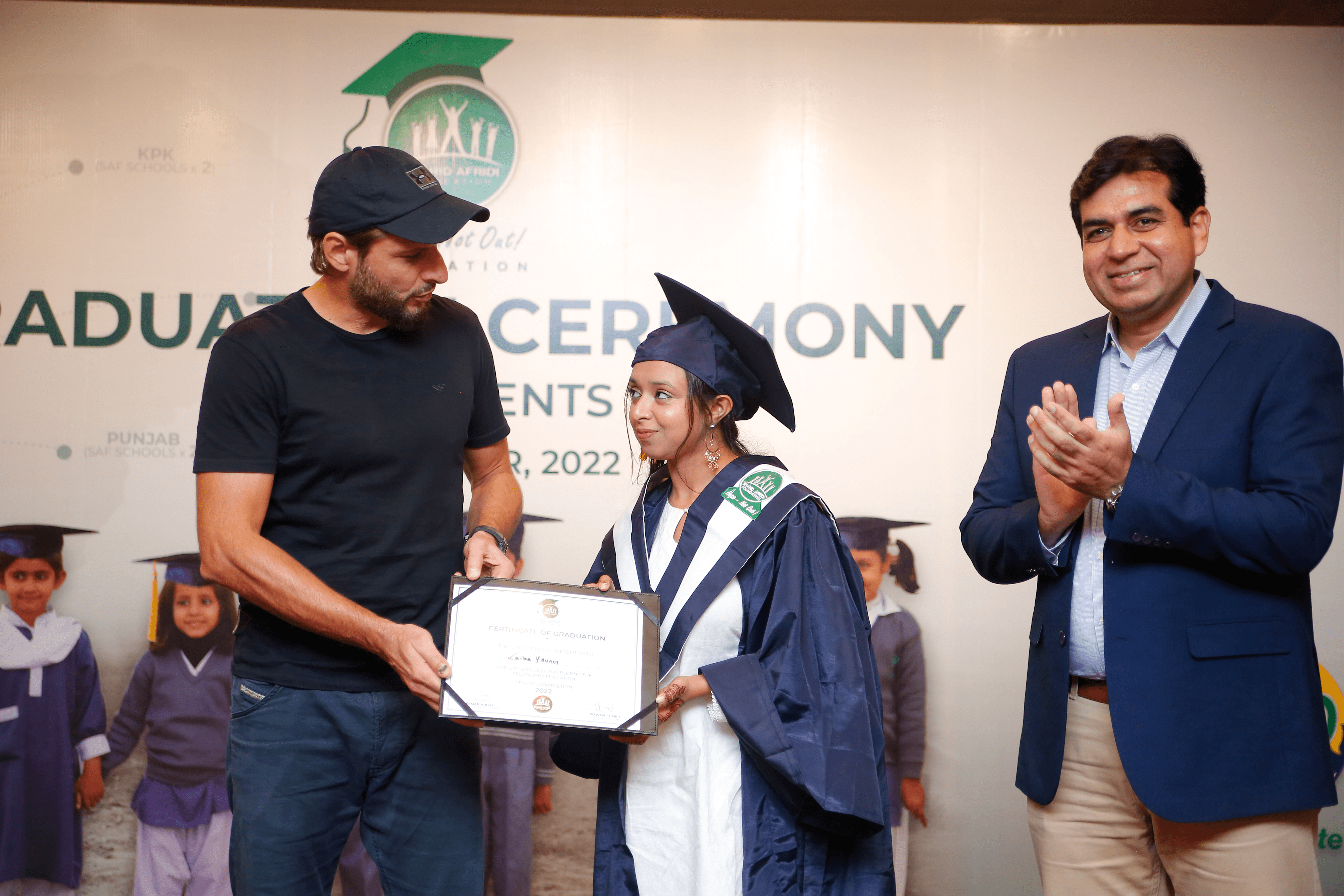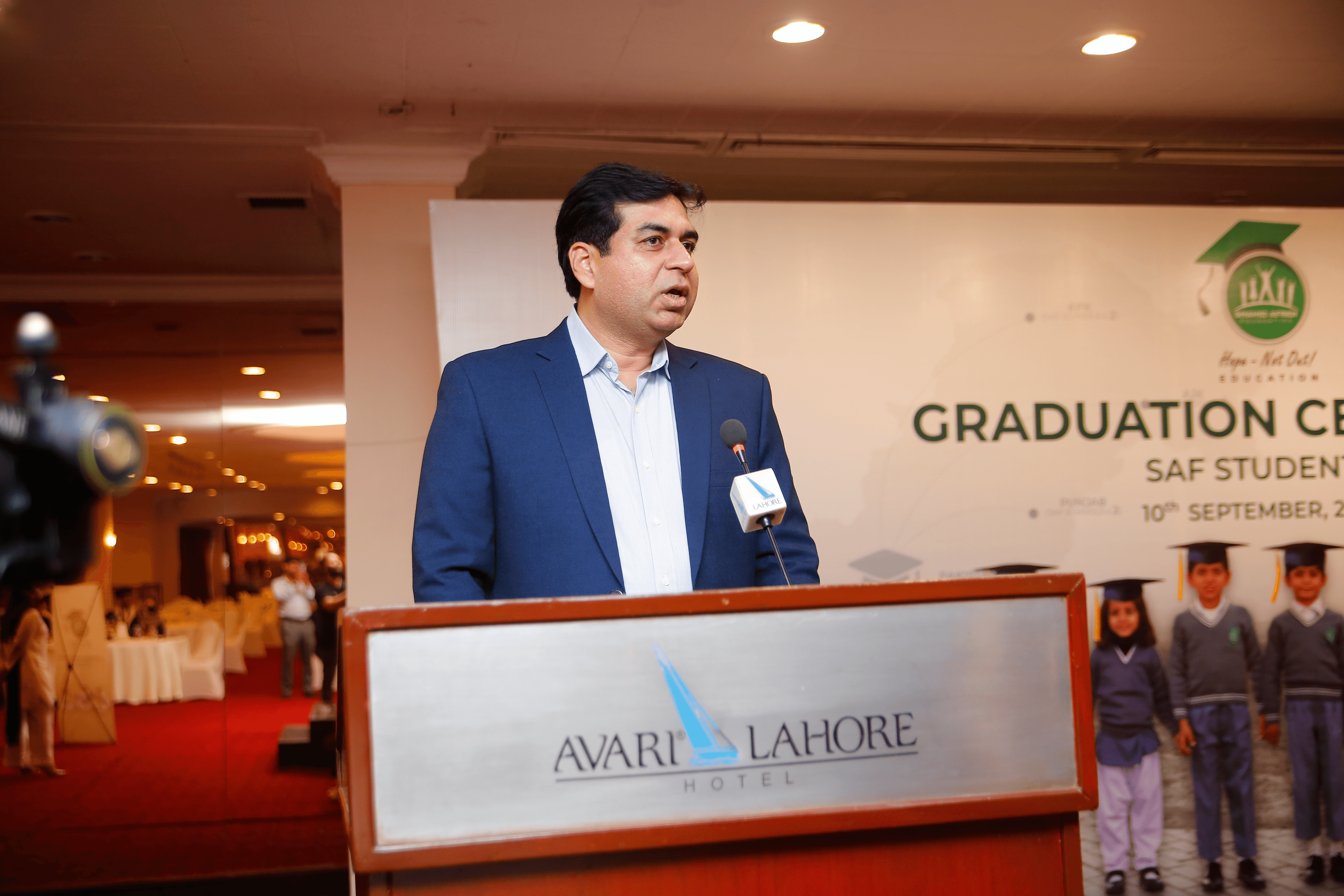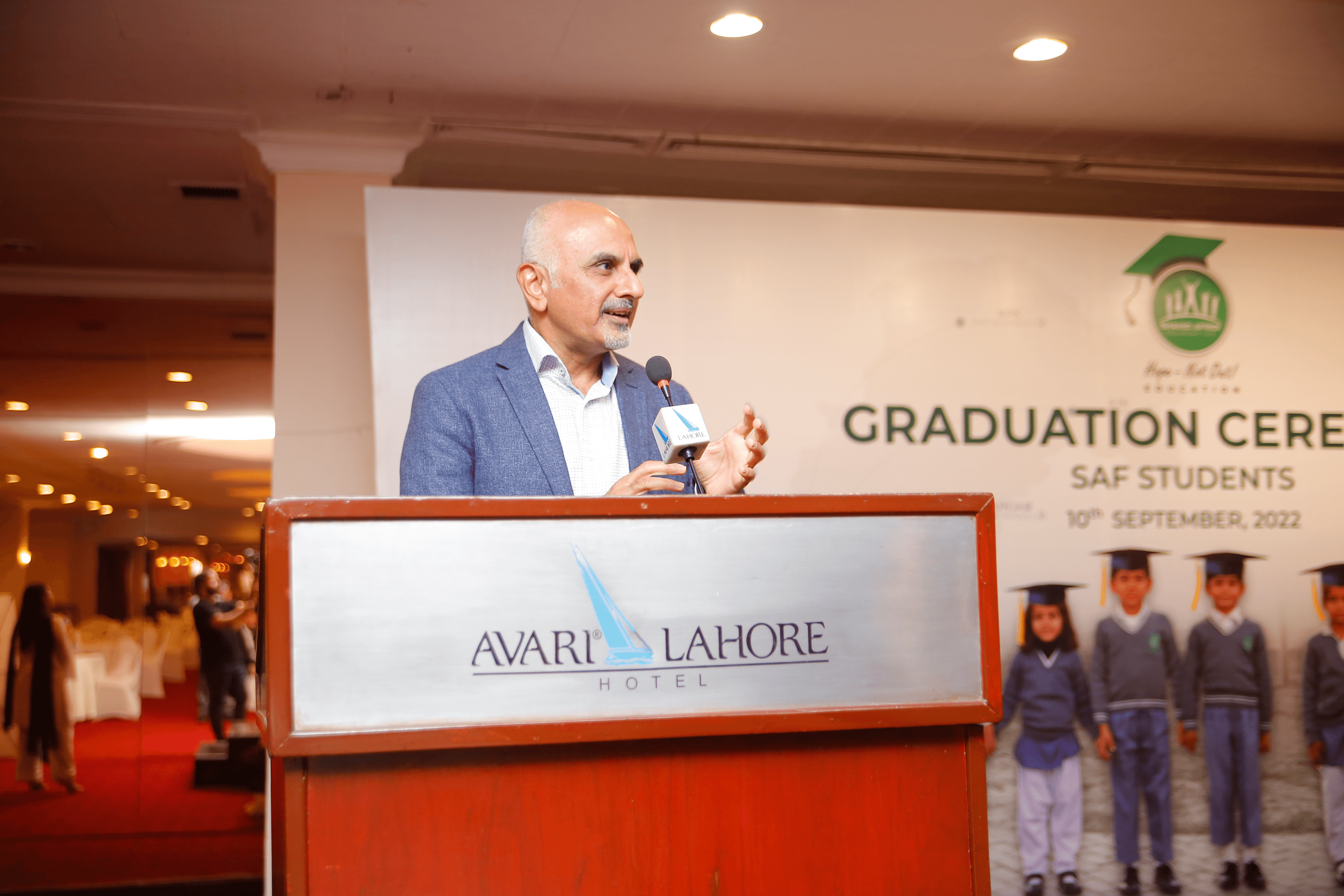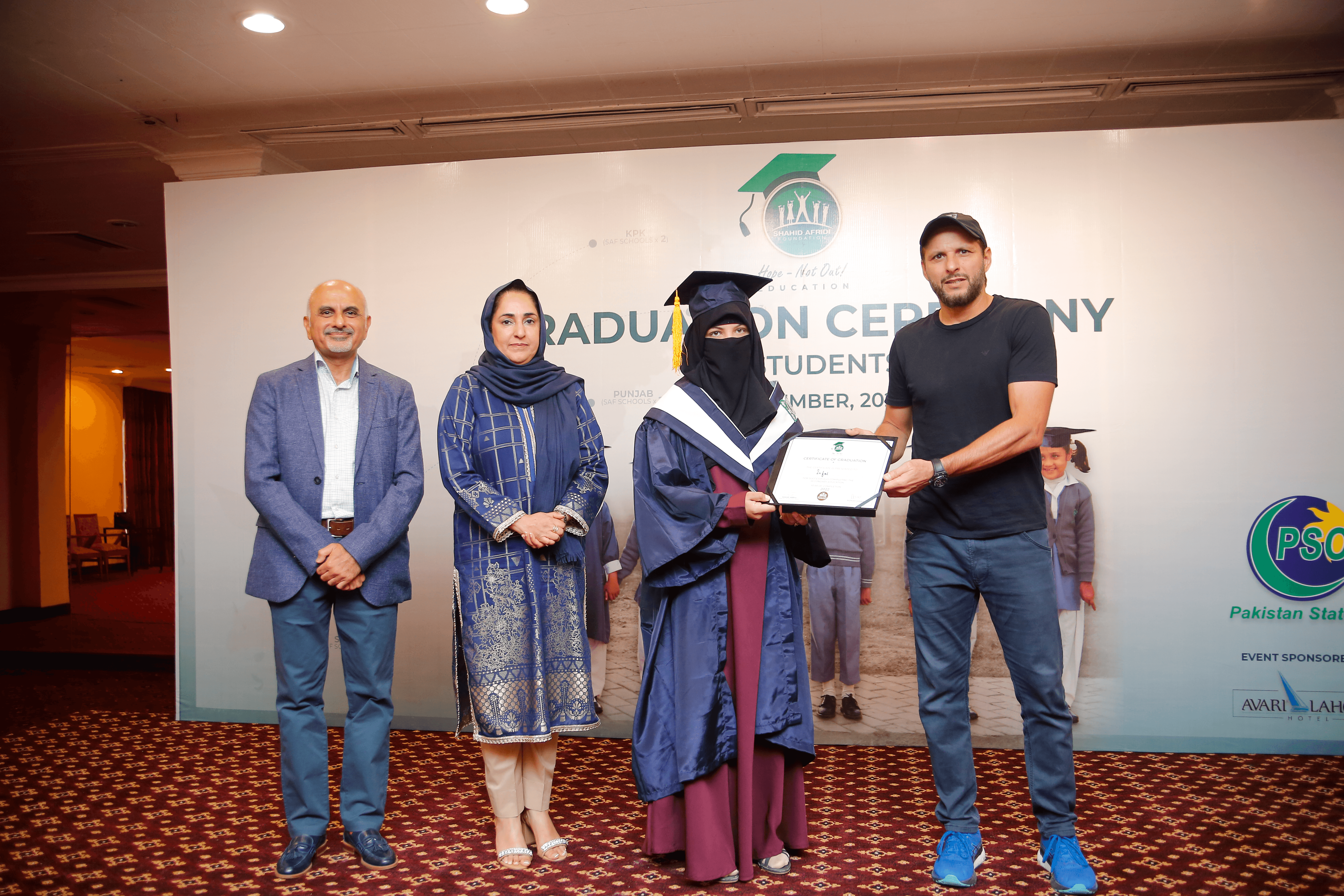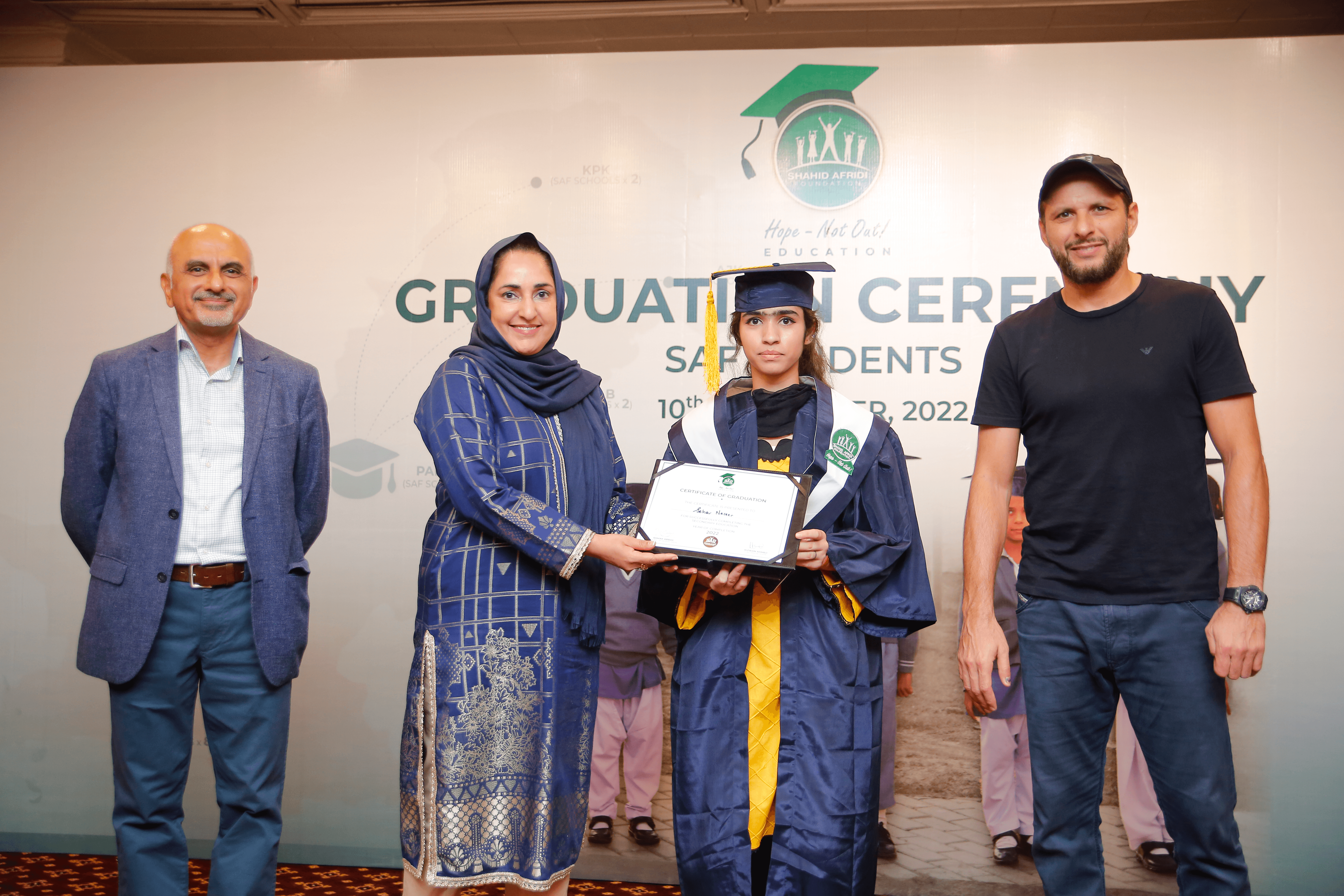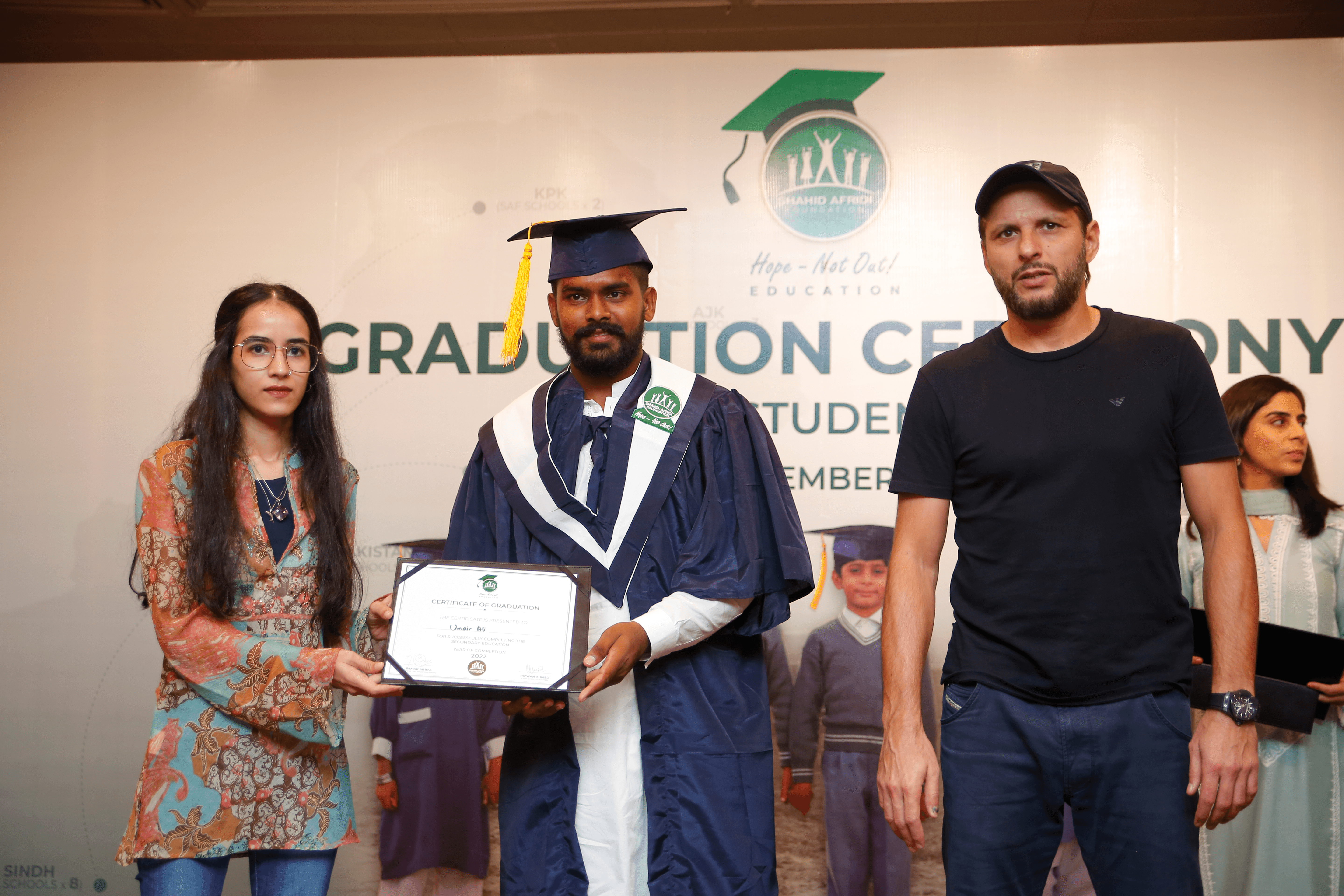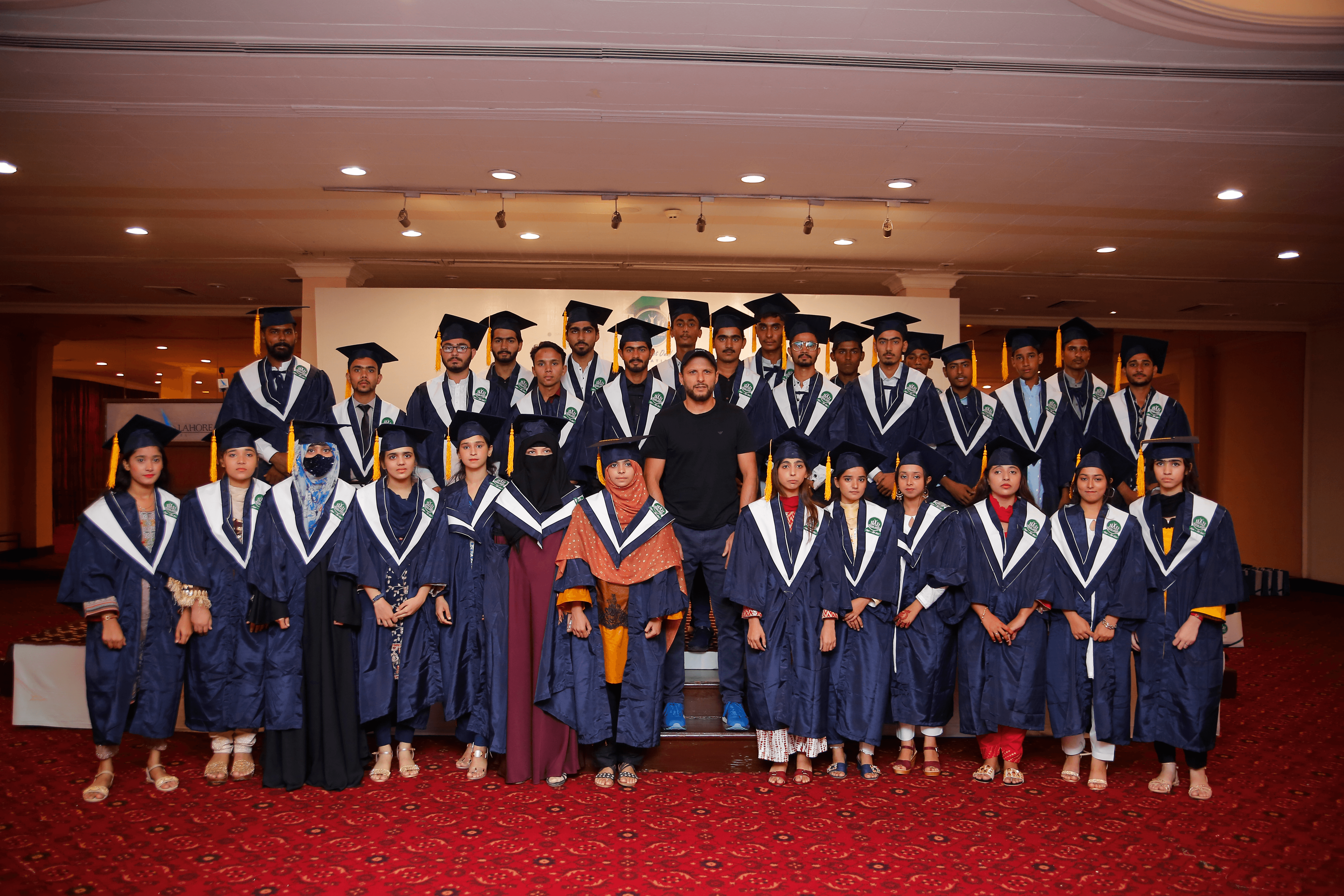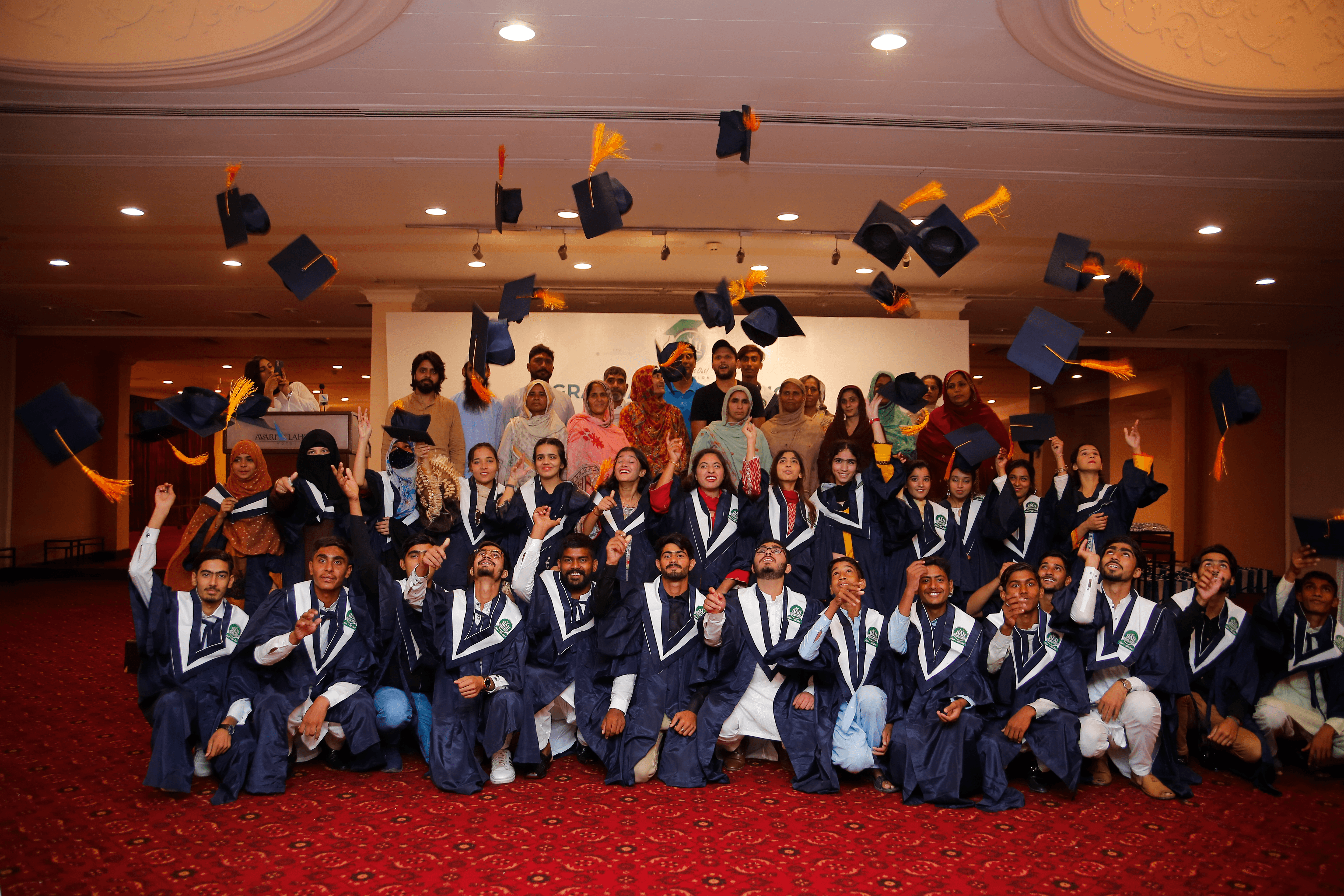 ---
The culmination of education for the high school students, the commencement graduation, is a major event and transition point for students, parents, and teachers. It is a time for them to celebrate their hard work and accomplishments. Students take pride in having met the graduation requirements; parents celebrate the accomplishments of their children; teachers and school administrators commemorate the fruits of their labors. Commencement exercises serve as a transition point for the individual members of the graduating class who will follow diverse paths into futures i.e., higher education or the world of work.
SAF held its first graduation ceremony to recognize the remarkable achievements and celebrate accomplishments, flexibility, and resilience of its 32 graduates. A nervous excitement filled the air as graduates in caps, tassels and gowns delighted on their accomplishments and shared the special occasion with fellow peers.
The event was attended by Chairman Shahid Afridi, SAF Board Members, SAF Education Corporate Donors and affiliates SAF students, parents, teachers, and corporates. The graduation ceremony highlighted the success of the students providing them with certificates to represent their academic success. The awarding of honorary certificates to the graduates was done by the chairman and numerous honorable guests.
It was a joy to see these students grow, persevere, and succeed. They are ready for their next steps in their ongoing education. We wholeheartedly congratulate them on this incredible achievement and will work to facilitate them through their rise to power and success.