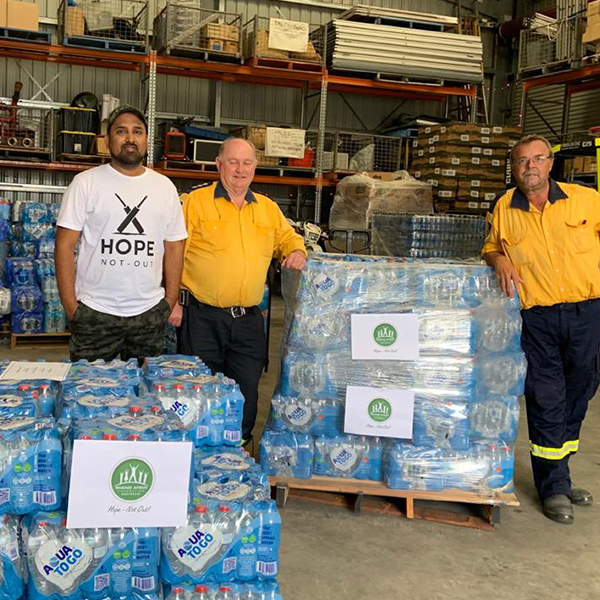 Shahid Afridi Foundation's team paid a visit to the NSW Rural Fire Services Headquarters (Penrith) where the RPS officials apprised SAF's team regarding the state of bushfire in NSW.
SAF Australia continued to coordinate with RFS. Moreover, SAF Australia also donated drinking water and other essential items that were needed at that point in time to the victims of the calamitous fire to ensure together it's Hope Not Out for everyone in Australia.
SAF Australia continued to render support to the bushfire victims during their hardships and rough patch in life.