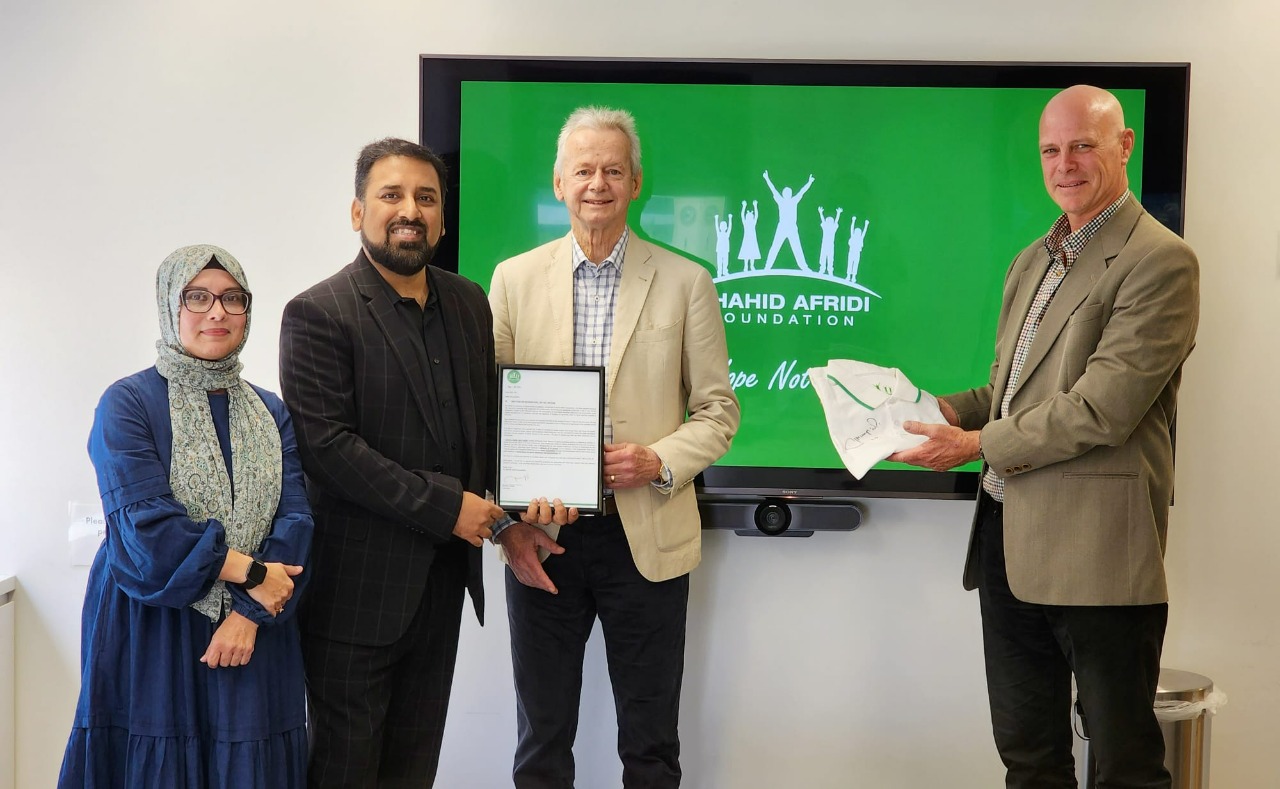 ---
Country Head, SAF Australia, Mr. Atif Faheem, and Ms. Erum Faheem, Board Member SAF Australia, had a meeting with SMEC Directors, Philip Wilcox Director & Company Secretary, Ids Groenhout Former Director of Developments and Suzanne Gibbs Director, Global Communications and Marketing at SMEC at their North Sydney office.

The purpose of the meeting was to discuss the status of various projects that SMEC has funded so far. SMEC team was briefed about the interventions we are making through pictures and videos related to all thematic areas.

SMEC Foundation acknowledged Shahid Afridi Foundation's efforts and expressed their confidence in relation to SAF Australia's efforts in ensuring the highest level of transparency & professionalism, along with very well and professionally executed projects by SAF teams in Pakistan.